John writes:
Hi Pete,
I've been reading your blog, but have not found anything regarding The Avocado Mattress.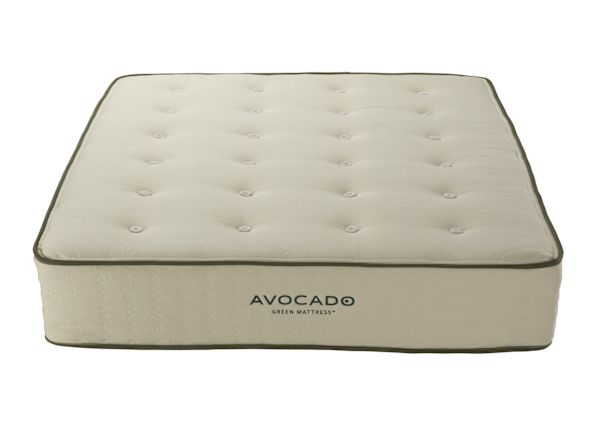 I'm a very large man, 6′ 5″ and weigh 325 lbs.
I just ordered an Avocado mattress and am wondering what your thought are about that mattress.
Hi John,
The time to research mattresses is before you buy one.
The Avocado Mattress is an excellent mattress for anyone who is average to below average in size.
The reason is the coils they use are made of a thin gauge steel.
The coils are much too weak to hold up under anyone who is above average in size.
Complaints along those lines are already surfacing.
Similarly made, but much stronger, is The Natura of Canada Greenspring line of mattresses.
Shown here:
The Natura GreenSpring series combines the natural elements commonly found in Natura, such as wool and latex, but it has a specially designed pocketed coil system to provide your body with extra support.
themattressexpert.com
I've had customers who carry twice your weight, who have been using one of these mattresses for years.
White Glove Delivery is free and there's no sales tax.
Delivery includes set-up in your bedroom and removal of your old mattress/set.
We recommend using a waterproof mattress protector with every mattress.
Keeping the upholstery materials clean and dry will extend the life of the mattress.
Thanks, Pete
Phone: 856-874-6894